"a lean, precise dancer,"


-The New York

Times
Colleen Thomas is a New York based choreographer and performing artist. She began her professional career with the Miami Ballet and went on to work with renowned contemporary choreographers such as Nina Wiener Dance Company, Donald Byrd/The Group, Bebe Miller Dance Company, Bill T. Jones/Arnie Zane Dance Company, and The Kevin Wynn Collection among others. In 1997 a creative collaboration with Bill Young evolved into an intimate company focused on rigorous physicality and dynamic partnering. Their work has been seen throughout the U.S, Europe, Asia, and South America. Now interested in focusing on illuminating her vision of contemporary work, Thomas has formed ColleenThomasDance. Thomas has presented her work in Hong Kong, Estonia, Venezuela, Peru, Brazil, and Russia and in New York at Joyce Soho, Danspace Project, Dance New Amsterdam, Dance Theater Workshop, The Miller Theater, Danny K. Playhouse, and The Kumble Arts Center, as well as at Cal State Long Beach, University of Maryland, Connecticut College, Ursinus College, East Carolina University, and Minneapolis at the Ritz Theater, Southern Theater, and The New Guthrie.
Thomas received her BA in psychology from SUNY Empire State College and her MFA in Dance from University of Wisconsin in Milwaukee. She has been an adjunct faculty member at Long Island University's Brooklyn Campus, The New School, Barnard College, Skidmore College, and Bates College. She is currently an Assistant Professor of Professional Practice at Barnard College of Columbia University.
 
Artistic Mission
Colleen Thomas Dance challenges itself to occur from a place of collaboration and discovery - a place unknown where exploration and unearthing ultimately stirs audiences through movement. With richly evocative and visual choreography, Thomas' work challenges the traditional concert dance paradigm in search of a shared emotional experience with performers and audience. Dancers bound through the air, eating up space, diving across the floor, and sharing the burden of each other's weight with honesty and passion. The company explores human connection through the intricate conversations of bodies through space. The company strives to invite discourse on form, content, perception, effect, and sensation, and to challenge the audience to look at dance, art and life in varied ways. The company embraces and thus seeks to exhibit the diversity in humanity on stage, as it is a reflection of life and to share these generative processes with other communities domestic and abroad.
Artistic Collaborators
Marc Mann
Marc Mann, originally from Georgetown, Guyana, lives between Berlin and New York City. After receiving a B.F.A. in Dance from S.U.N.Y Purchase, he joined the Martha Graham Dance Company. His other professional credits include: Bill T. Jones/Arnie Zane Dance Company, Toronto Dance Theatre, Robert Wilson, Complexions Contemporary Ballet, Bill Young, Lar Lubovitch, and Twyla Tharp's Movin' Out. He has taught throughout the U.S. and Europe and from 2002-2006 at the Institut del Teatre in Barcelona, Spain. He is currently in his seventh season collaborating with Kimberly Bartosik's Daela project.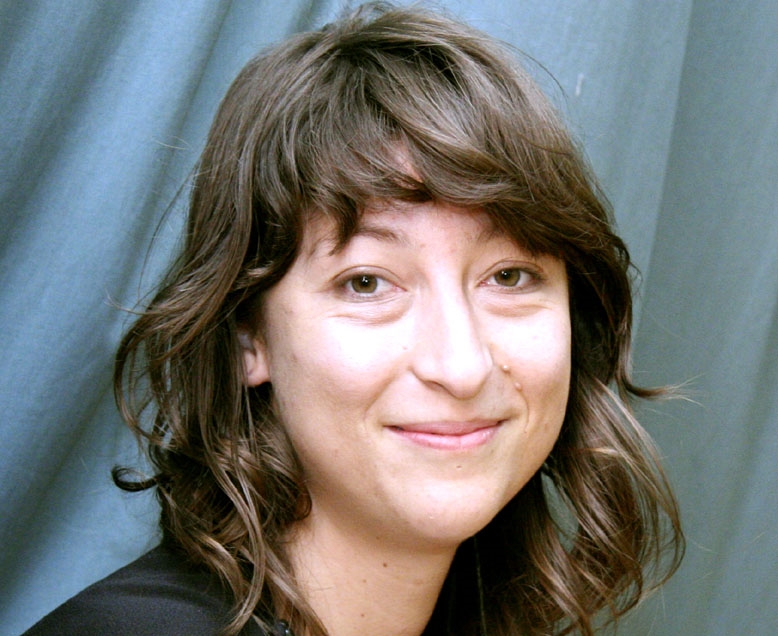 Joanna Seitz
Joanna Seitz is an artist and designer living in Brooklyn, NY. The primary focus being photography, her work has also included video, installation, set and costume design. Over the past few years, she has had the pleasure of collaborating with a number of choreographers including: Bill Young/Colleen Thomas, Amanda Loulaki, Curt Haworth and The Labor Union. Joanna is presently working on her MFA at Hunter College.
Jessica Stroh
Jessica Stroh was born and raised in Ocala, Florida and is a current senior at the University of South Florida attaining a BFA in Dance along with a Minor in Psychology where she received the BRAVO! 2014-2015 Scholarship in Dance. Stroh has worked with Maurice Causey, Yaniv Abraham, Robert Moses, Jennifer Archibald, Sandrine Cassini, Sarah Gamblin, Bliss Kohlmyer, Paula Nunez, and Andrew Carroll. This past summer Stroh received a scholarship to go to Paris, France with the University of South Florida's Dance in Paris Program under the direction of Michael Foley where she worked with Paula Suarez and Kevin Quinaou among many others. In Paris, Stroh met Colleen Thomas and was invited to join her in the creation of her beautiful work that is being presented tonight. Stroh is honored to work with such an innovative artist and cast. This is Stroh's first time performing in New York.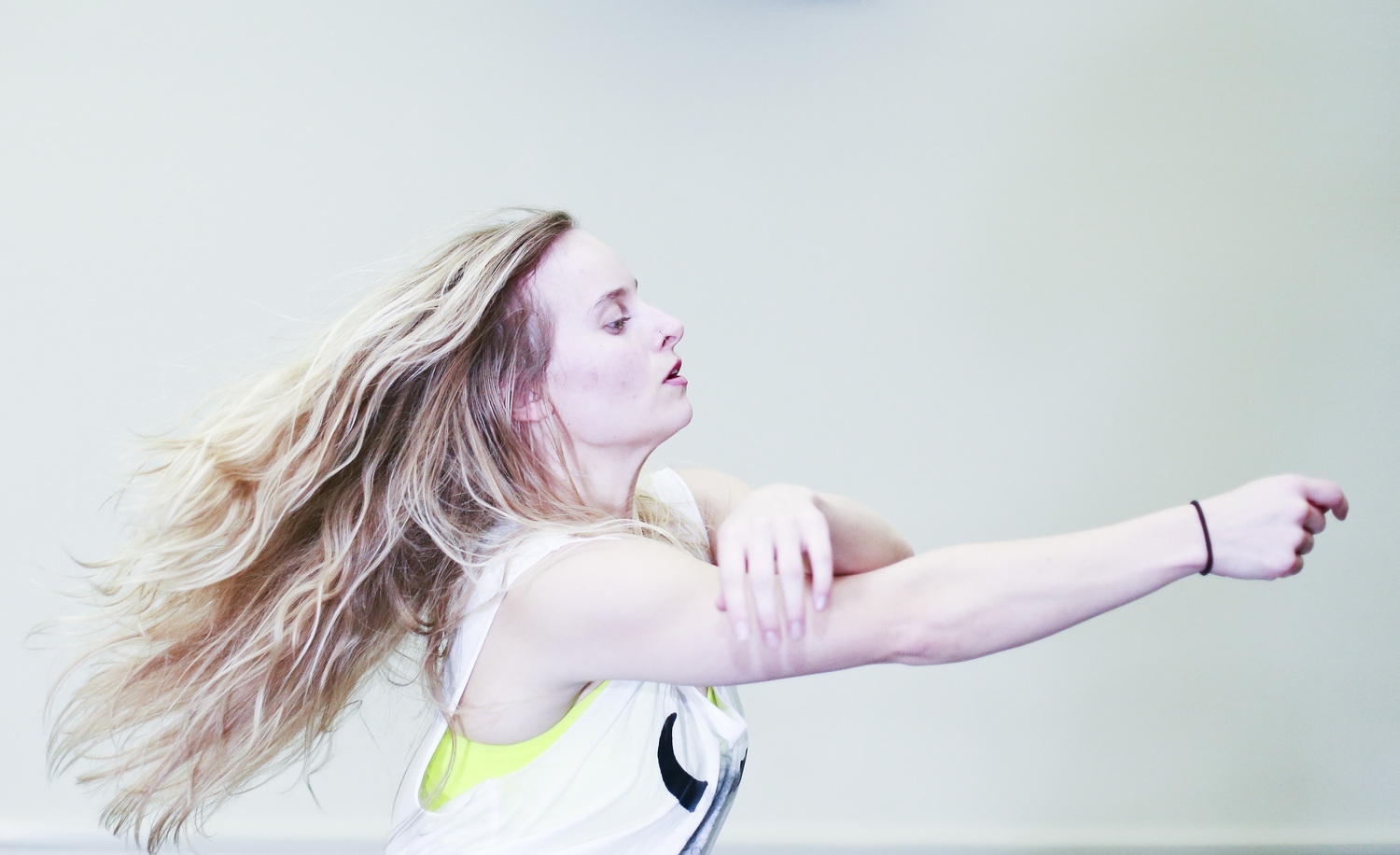 Samantha Allen
Sam Allen is a Brooklyn-based dance artist. She's had the pleasure of working with talented artists in NYC and Chicago including Colleen Thomas, Katie Workum, Julie Mayo, Yanira Castro & Jeff Janisheski, Buck Wanner, Jessie Young and others. She is currently working on all things Institut IDGAF with her brilliant collaborators Devika Wickremesinghe and Chris Cascarano. Sam is a writer and editor and is in the midst of working on a documentary. Endless gratitude.
Julia Burrer
Julia Burrer, who hails from Austin, recently graduated from SUNY Purchase with a BFA in Dance. She studied abroad at Rotterdamse Dansacademie in the Netherlands, as well as participated in the International Dance Exchange in Essen, Germany. She has performed in works by Megan Williams, Daniel Charon, and Adriane Fang. She most recently performed with Chimaera Physical Theater under the direction of Mollye Maxner and Kathy Couch.
Adriane Fang
Adriane Fang received a BA with a double major in Dance and Psychology from the University of Wisconsin at Stevens Point in 1994. Subsequently moving to New York City, she has worked with several choreographers including Wally Cardona and Penny Vercelline before joining Doug Varone and Dancers in 1996. She is currently on the faculty of George Mason University and has taught and staged the works of Doug Varone for various universities and companies, including North Carolina School of the Arts, CityDance Ensemble, BalletMet Columbus, George Mason University, Ohio State University and the University of Minnesota. She has taught at the ADF Winter Intensive and the Open Look Festival in St. Petersburg, Russia and sporadically teaches in NYC at Movement Research, Dance New Amsterdam and the 92nd Street Y. She has shown her work at Danspace Project in December 2005, in a program shared with Colleen Thomas.
Raja Feather Kelly
Raja Feather Kelly Is A Company Member Of David Dorfman Dance, Zoe | Juniper, Reggie Wilson/ Fist And Heel Performance Group, Racedance, Pearsonwidrig Dancetheater And Also Performs With Tzveta Kassabova And Paul Matteson. He Has Had The Pleasure Of Performing In The Work Of Christopher Williams, Colleen Thomas And Dancers, And Kyle Abraham/Abraham.In.Motion Through The Premiere Of The Radio Show, Which Received A New York Dance & Performance (Bessie) Award. Kelly Has Been A Guest Artist At New York University, The University Of Virginia, Memphis University, University Of Florida, Dance House In Melbourne, Au And Most Recently A Guest Lecturer At The University Of Maryland, College Park, And A Guest Choreographer At Princeton University. Kelly's Work Has Been Shown At Dance New Amsterdam, Triskelion Arts, The Center For Performance Research, Velocity Dance Center And The Kennedy Center's Millennium Stage .
Ted Johnson
Ted Johnson is a long distance adjunct artist of long standing with the Liz Lerman Dance Exchange who lives in New York City. He was a member of Bebe Miller Company for 8 years and Ralph Lemon Company for 2, in addition to working with a marvelous number of other choreographers over the last 20 years. These include Amy Sue Rosen, David Alan Harris, Sarah Pogostin, Li Chiao-Ping, Eun Me Ahn, Stephan Koplowitz, Charles Wright and Cheng-Chieh Yu. Ted has a background in visual arts (drawing, painting and design), theater and voice. He has been a student of Klein Technique with Barbara Mahler and Susan Klein for over a decade, and continues to practice his love of contact/improvisation, in play and in performance, which are really one and the same. His experience with the transformational process of The Work of Byron Katie has become a radical catalyst in his life.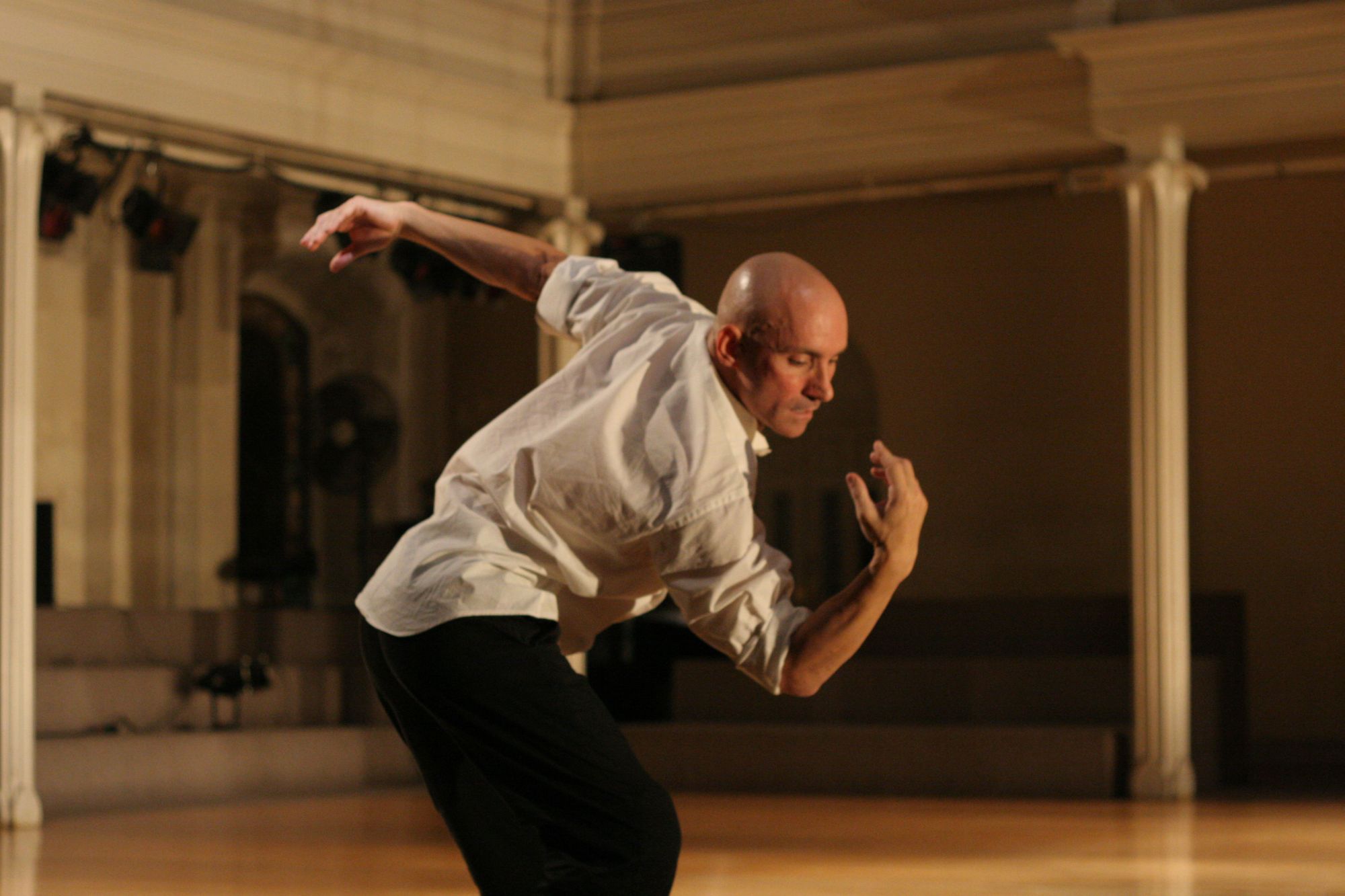 Keith Johnson
Keith Johnson is originally from Tempe, Arizona. He received his MFA from the University of Utah where he was awarded the Dee R. Winterton Award for Excellence in Dance. He has danced in the companies of Ririe-Woodbury, Creach/Company, Bill T. Jones/Arnie Zane and Doug Varone and Dancers. Keith Johnson/Dancers was premiered in 1998 to favorable reviews in Los Angeles. Keith has been awarded the Choo San Goh Award for emerging choreographers as well as funding and support from the National Endowment for the Arts. Keith is currently an Assistant Professor at California State University, Long Beach. In 2005, he was awarded the Most Valuable Professor in The College of the Arts at CSULB. He continues to freelance as a choreographer and teacher both nationally and abroad.
Anthony Phillips
Anthony Phillips has worked with Bebe Miller Company, Bill Young and Dancers, Robin Becker and Company, The Jacobs Pillow Men Dancers Project, Daghdha Dance Company(Ireland), and Flamencos-en-Route(Switzerland) among others. He has been an ongoing collaborator with Yoshiko Chuma and the School of Hard Knocks since 1997. He has taught as guest artist at Mimar Sinaan University(Turkey), University of Georgia and Hofstra University. His solo choreography has been presented in New York venues and at the 2nd annual Modern Dance Festival in Turkey.
Joseph Poulson
Joseph Poulson is from Philadelphia, PA. and graduated from The University of Iowa, where he studied with Alan Sener and David Berkey. Joe is currently working on new works with Susan Marshall, David Dorfman, Yanira Castro, Jeanine Durning and Bill and Colleen. He spent the fall teaching on faculty at the University of Maryland in College Park and his choreography has most recently been performed in Maryland and Washington D.C.
Nathan Trice
Nathan Trice is the Artistic Director/Founder of nathantrice/RITUALS based in New York City. The project-by-project company was founded in 1998 and consists of a nucleus of eclectic artists with diverse backgrounds of expression. The collaborative aim of the artists is to inform and produce a (VAST) Visual Audio Sensory Theater experience. Nathan began his training in 1989 under the strict direction of Aulani Chun in San Diego, Ca. Mesa College. While training, he simultaneously completed his remaining two years of a four and a half year contract with the U. S. Military Naval service. Upon completion of his Naval contract he was accepted into the Alvin Ailey certificate program. Since completing the certificate program Nathan has worked with MOMIX Dance Co., Complexions, Joseph Holmes Chicago Dance Theater, Donald Byrd/The Group, danzaiza, Burnt Sugar Arkistra, Forces of Nature Dance Co., Hiedi Latsky Dance Theater and his own group, nathantrice/RITUALS. Nathan and his company has toured throughout the United States, Bermuda, Japan, Argentina and Aruba over the past 8 years while teaching locally, nationally and internationally conducting master classes, workshops and lecture demonstrations. For the past 4 years Nathan has served as professor of dance at Long Island University's dance department in Brooklyn NY and 2 years at LaGuardia high school of performing arts dance department. This summer Nathan will inaugurate his annual two-week Summer Intensive dance program in New York.
Darrin M. Wright
Darrin M. Wright , University of Illinois 2002, is a native from Los Angeles, CA. He started his early training with Rudy Perez, Janet Roston, and Ian Gary. Darrin was one of the last members of The Bella Lewitzky Dance Company as part of its farewell tour in 1997. Currently he dances in New York City with Susan Marshall and Company, Bill Young/Colleen Thomas and Co., Terry Creach's Creach/Company, and Jane Comfort and Company. When not dancing, Darrin has the pleasure of working at a bank in the East Village and sparking up a few ideas of his own on a continuous collaborative project, 24 fools, encouraging artists to come together and share alike ideas.
John McGrew
John McGrew is a composer, singer, multi-instrumentalist, performer, and teacher currently residing in Brooklyn, NY. Over the past ten years, McGrew has worked as a composer in the dance and theatre world, creating and performing compositions for artists like Jack Ferver, Colleen Thomas & Bill Young, Judith Sanchez Ruiz, Tony Orrico, & Enrico Wey. In 2013, McGrew composed the theme music for the TED Talk conference, TED Talk: The Young. The Wise. The Undiscovered. (with Graham Fisk, artist Oliver Jeffers, and videographer Mac Premo). McGrew currently performs across the country with his Brooklyn-based rock group Apollo Run, whose "talent for quickly jelling melodies" was recognized by NPR, among others, including HuffingtonPost, Time Out NY, Crawdaddy!, LAist.com, and FutureSounds.com. McGrew's original dark fairy tale storybook record, 'The Village of Vale' will premiere at The Invisible Dog in February, 2015. www.johnmcgrewmusic.com
Katherine Bergstrom
Katherine Bergstrom began her dance training at Summit School of Dance in Minneapolis, MN. She graduated cum laude from Columbia University with a B.A. in Dance and Psychology, where she performed works by Susan Rethorst, Beth Gill, Faye Driscoll, and Twyla Tharp. With Columbia Ballet Collaborative, Ms. Bergstrom danced in works by Kimi Nikaidoh, Dan Pahl, and Caitlin Trainor. Her choreography has been presented in Paris and New York City. She is currently a member of Sydnie L. Mosley Dances and e r a Dance Collective. Katherine is also a freelance writer and administrator for dance companies and organizations, and has worked with James Sewell Ballet, Zenon Dance Company, and Dance/NYC. She writes regularly about dance in New York City on her website, ptofcontact.wordpress.com.
Chris Lancaster
Chris Lancaster has been actively composing and performing music for dance and theater since 1997. His instrument is an electro-acoustic cello of his own design. By using pickups embedded in the instrument Chris is able to isolate and bring out many subtleties, nuances, and responses of the classical cello that are not present in it's acoustic state. This creates a unique and idiosyncratic sound and is one of the defining concepts of his electro acoustic instrument. Another defining factor is the way he processes the sound captured by the pickup. Chris uses a variety of effect pedals he controls with his feet while performing. The most important component of the audio processing is the real-time sampler. Chris records and samples himself while playing live, creating loops and multiple layered textures, sounds and songs. This effect is used very prominent in his live performances. His style is a result of his classical training, a deeply felt love of progressive and experimental pop music, and his dislike of genre classification and stereotypes. You can download samples of his work at http://homepage.mac.com/chrislancaster.
Currently Chris is working on new music for Bill T. Jones, Colleen Thomas, Sean Curran, and Staccato Movimento.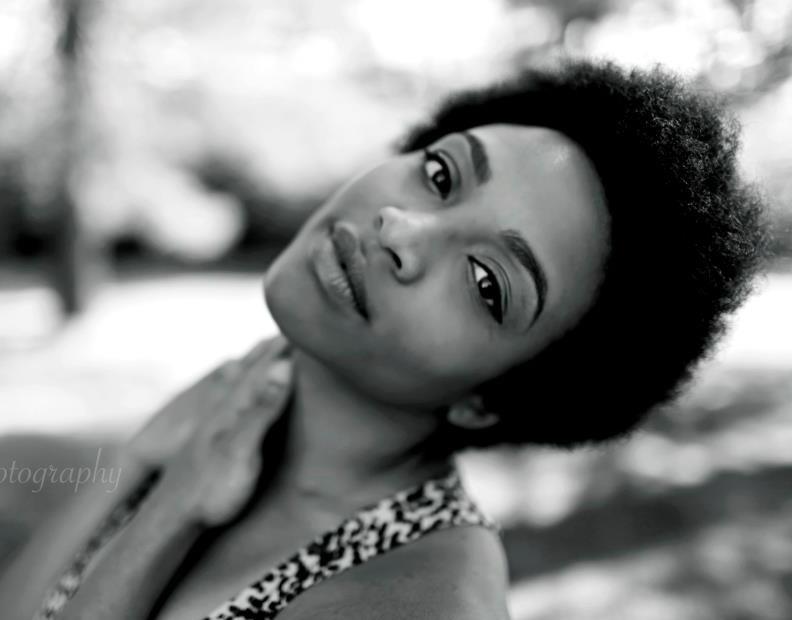 Tamara Joy Clarke
Tamara Joy Clarke is a Brooklyn based singer and dancer. She studied at Barnard College and has had the privilege to perform at some of New York's premiere venues such as The Joyce Soho, Dance Theater Workshop, Rockwood Music Hall, and The Bowery Electric. She is currently working on her first EP.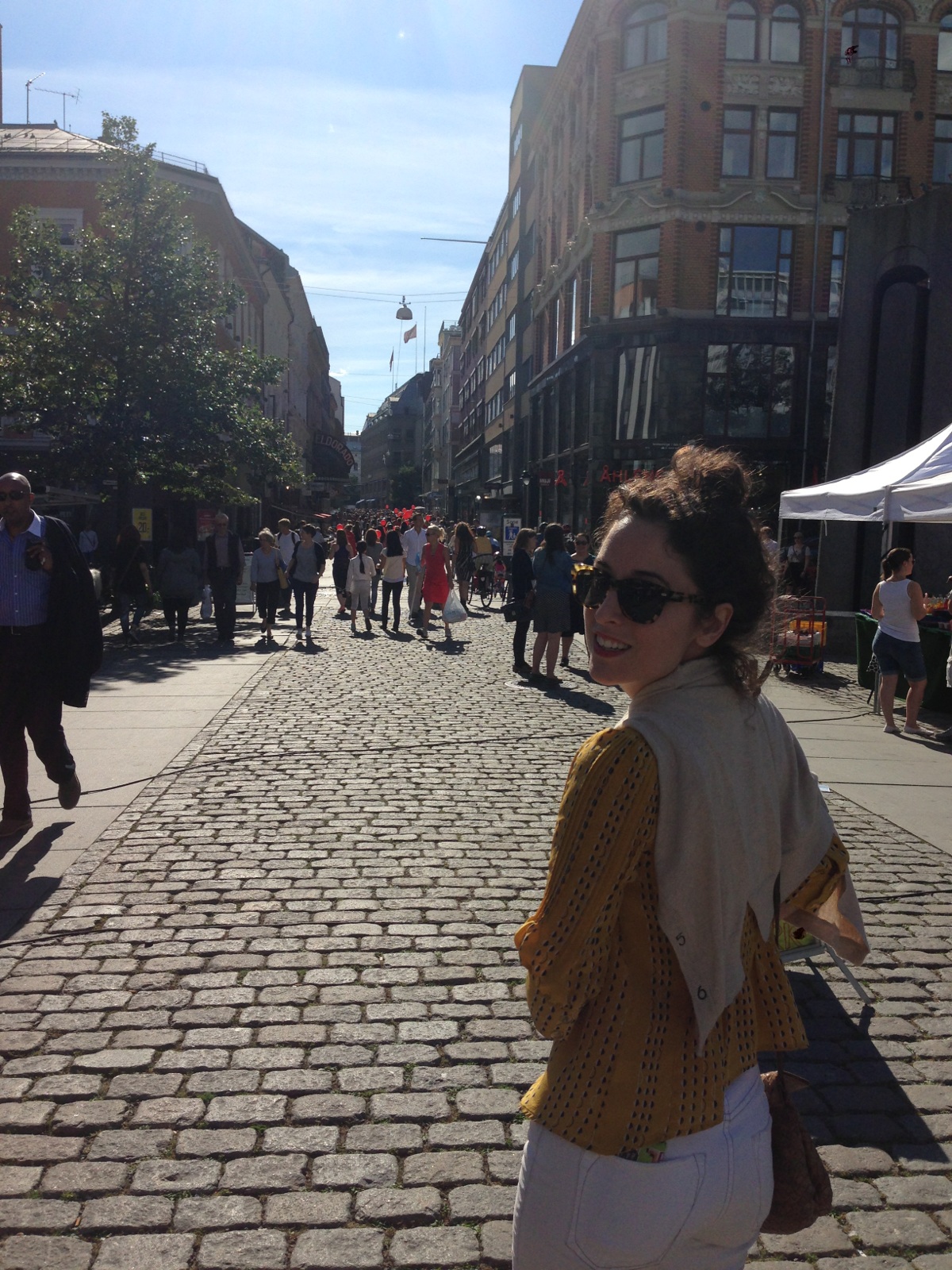 Rachel Jones Bellas
Rachel Jones Bellas has costumed dance and theater in New York City since 2007. Credits include Bluemouth Inc.'s How Soon Is Now? and Death By Water. She has also worked with Othershore in its premier performance at the Baryshnikov Arts Center, Bill Young/Colleen Thomas and Dancers in their LIT series, and Colleen Thomas Dance in Catching Her Tears. Film credits include the short Ana & Anthony in Love. She holds a BFA in fashion design from FIT and studied theater at Atlantic Acting School.
Ehizoje Azeke
Ehizoje Azeke majored in dance at Columbia University where he had the privilege of performing the work of Colleen Thomas, Camille A. Brown, Nicholas Leichter, and Bill T. Jones. Currently, he is signed to MSA New York. He has worked with artist including Madonna, Beyonce, Nicki Minaj, Natasha Bedingfield, Carrie Underwood, and Joss Stone. On television, he has appeared on MTV, ABC, NBC, CBS, and will be appearing on HBO and Netflix this spring. He has appeared in the features films Carry Me Home and Bolden. Currently, he is an original cast member of Queen of the Night at the Diamond Horseshoe, and is working with Beyonce a several live performances.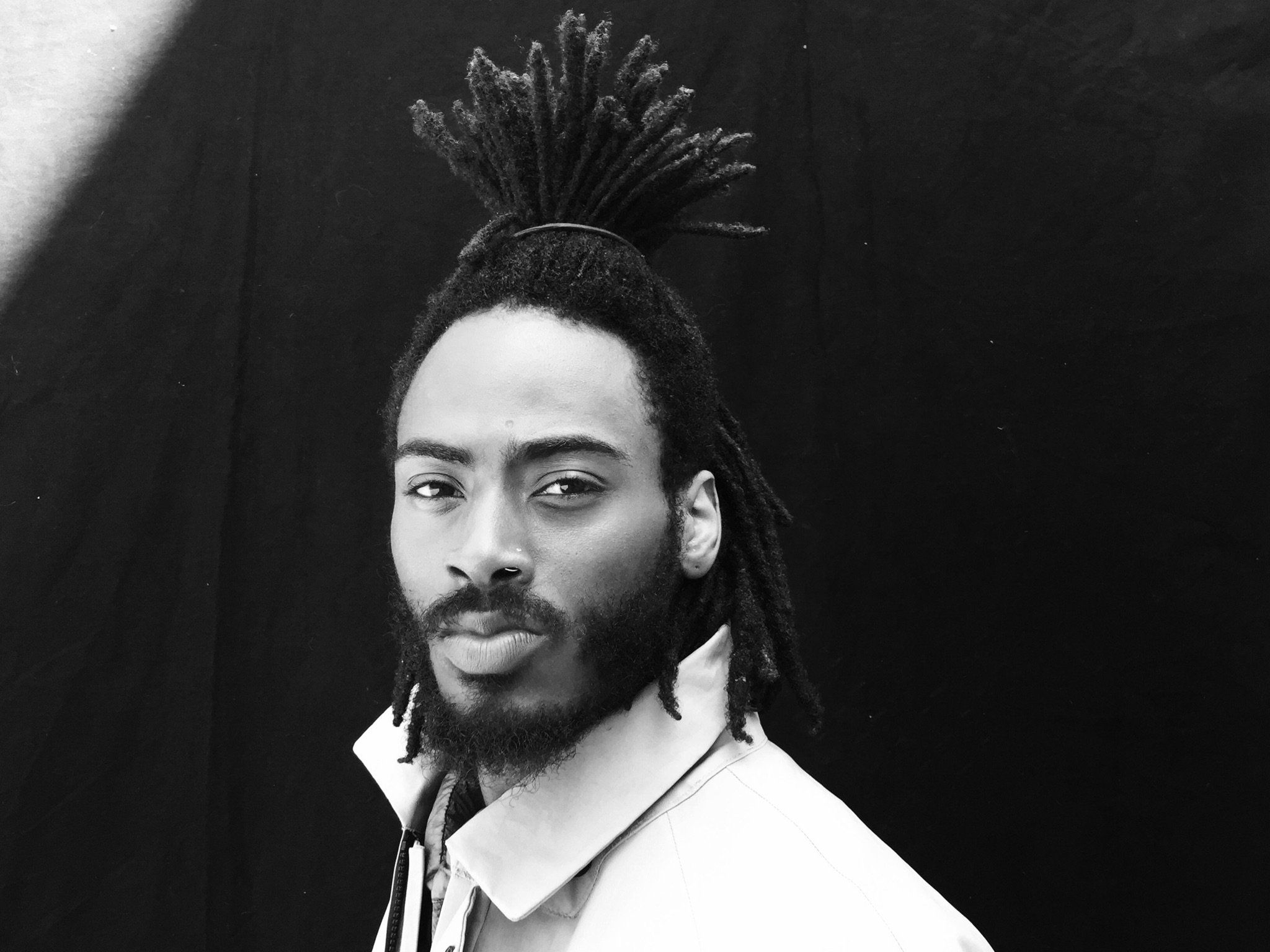 Orlando Hunter
Orlando Hunter is a Choreographer/Dancer who researches, illustrates and creates from an African-American male perspective. In his work he tackles issues resulting from a white supremacist system. Hunter grew up dancing hip-hop and graduated with a BFA in Dance from Univ. of Minnesota, where he performed works by Donald Byrd, Bill T. Jones, Carl Flink, Louis Falco, Colleen Thomas, Uri Sands, Stephen Petronio and Nora Chipaumire. His solo "Mutiny" was selected to represent the University of Minnesota at the 2011 ACDFA gala in Madison, Wisconsin. Orlando studied GLBT activism and history in Amsterdam and Berlin. He has performed with Christal Brown/INspirit Dance Company, Contempo Physical Dance, Forces of Nature, Makeda Thomas, Threads Dance Project, TU Dance and Ananya Chatterjea, an all women's company where he was the first male member and toured with them to Trinidad & Tobago and Zimbabwe. Hunter is a co-founder of the collective Brother(hood) Dance!
Rosalynde LeBlanc Loo
Rosalynde LeBlanc Loo has spent over twenty-years in dance as a performer, choreographer and educator. She holds a BFA from the State University of New York at Purchase and an MFA from Hollins University. She was a member of the Bill T. Jones/Arnie Zane Dance Company (1993-1999), Mikhail Baryshnikov's White Oak Dance Project (1999-2002), and the Liz Gerring Dance Company (2003-2006). In addition to performing the work of various independent choreographers, LeBlanc Loo has also danced with New York City's Metropolitan Opera and for the 250th Mozart Celebration in Salzburg, Austria. She has had her writing published in the leading international dance periodicals, Dance Magazine and Ballettanz, and her choreography presented in venues around the country. She continues her work with Bill T. Jones in the preservation of his legacy and pedagogy, most notably, directing the LMU Dance-Bill T. Jones/Arnie Zane Educational Partnership. She is also producing and co-directing, with acclaimed cinematographer, Tom Hurwitz, the documentary film, Can You Bring It: Bill T. Jones and D-Man in the Waters. The film was awarded an Arts and Cultural Heritage grant from the Andrew W. Mellon Foundation and the Graves Award in the Humanities. It is due out in 2020.
She is also the Chair of Dance at Loyola Marymount University.
Joanna Leśnierowska
Joanna Leśnierowska is a dance writer, curator, and performance maker. She has been published in major Polish professional papers as well as abroad (in Germany, Israel, Czech Republic, and others). She guest lectured at universities in Poznan and Krakow and gave many speeches on Polish dance abroad. In 2004 she has created Poland's first regular dance space/choreographic development center, Art Stations Foundation. From 2011-2014 she was a member of the Advisory Board for the Music and Dance Institute in Warsaw. Parallel to her curatorial work, Joanna develops her practice as an artistic coach to young choreographers and as a dramaturge and lighting designer to a number of Polish and international artists. Since 2011 she has created her own performances ("reconstruction", 2011, "…(rooms by the sea)", 2014, "Leavening", 2016). She received the award for best choreography at Polish Dance Platform 2014 for the solo "Insight" that she co-created with Janusz Orlik.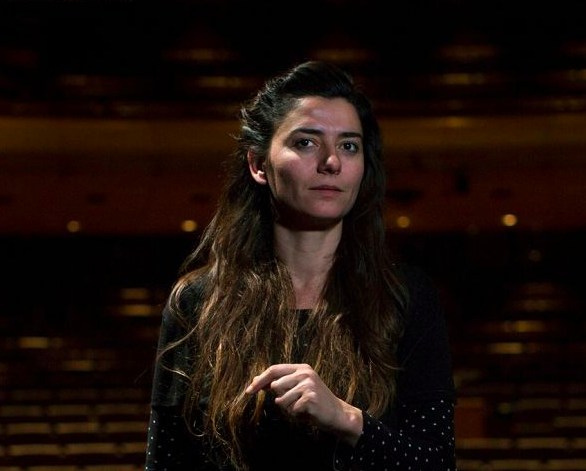 Ermira Goro
Ermira Goro is a movement and dance theatre artist who is always in search of finding new forms to research and communicate her ideas. Ermira graduated from the Greek National School of Dance. With scholarships from Koula Pratsika Foundation and Greek State Scholarships Foundation (IKY) she continued her studies in New York where she collaborated with international dance companies and created her first choreographic works. In 2004 she worked on the choreographic team for the opening and closing ceremonies of the Athens Olympic Games. Since 2007 Ermira has been working with the world-renowned DV8 Physical Theatre as a performer, teacher, and Research and Development/Choreography Assistant. As a choreographer, Ermira has presented her work at Judson Church, Hellenic Cosmos Cultural Centre, Joyce Soho, Theatre Hora, Semio Theatre, PS 122, Danspace Project, Galapagos Art Space, Sixrono Theatre, Benaki Museum, Athens School Of Fine Art, Flow 2 International Festival, Athens & Epidaurus Festival 2014/2016, Arc for Dance Festival and Onassis Cultural Foundation among others.
Carla Forte
Carla Forte is a film director, scriptwriter and performer. Forte is the founder and Director of Film Department of Bistoury Physical Theatre and Film. Selected as a Berlinale Talent 2017, Carla has directed internationally featured Video-Art works such as Interrupta, Official Selection at 27th Festival Les Instants Vidéo 2014. Her cinematographic work includes the Feature Film ANN, Official Selection 41th Atlanta Film Festival 2017; the documentary The Holders, which World Premiered at the 32th Miami International Film Festival 2015; Short films "Imaginarium" and "Reset" selected for Cannes film festival's Short Film Corner; as well as the feature film Urban Stories, Winner of Best Screenplay, Best Cinematography and Best Feature Film at Bootleg Film Festival in Toronto; and Honorable Mention at both Los Angeles Movie Awards and Lucerne International Film Festival, Switzerland.
lldikó Tóth
lldikó Tóth is a dancer, teacher and dance maker based in Leipzig, Germany. After graduating with a BA from Codarts University Rotterdam, she received a DAAD scholarship for postgraduate studies in New York City. She moved there in 2005 and subsequently performed in the works of Bill Young/Colleen Thomas & Company, Susan Marshall & Company, Kota Yamazaki among others. In 2012, Ildikó returned to Europe and became a member of the William Forsythe Company. Since its closure in 2015, she has been working as a freelance artist, involved in projects with Thierry de Mey, Heiner Goebbels, Fabrice Mazliah | MAMAZA, Sebastian Matthias, Michael Maurissens and Darko Dragičevic as well as Irina Pauls. Ildikó has taught at Tanzfabrik Berlin, b12 Festival, Tanzplattform Rhein-Main Frankfurt, La Raffinerie Brussels, K3 in Hamburg, Palucca Schule Dresden, and the Hungarian Ballet Academy in Budapest, among others.
Rebecca M.K. Makus
Rebecca M.K. Makus holds a B.A from Smith College and an M.F.A. from the California Institute of the Arts. Her lighting and visual design for dance and theatre includes custom designed and built interactive light objects, transforming alternative performance spaces, embedded media design, and site-responsive work as well as designing in traditional venues. Her international portfolio includes work at Lyon Opera Ballet, Sibiu International Theatre Festival, and Tramway in Glasgow. Her recent work for Colleen Thomas Dance includes the full-length dance piece but the sun came up and we were here which had its world premiere in Poland and its US premiere at La MaMa and Welcome Home, a site-specific work on Governor's Island. Rebecca is based in Georgia and her Atlanta work includes designs for gloATL, Atlanta Ballet, True Colors Theatre Company, the Alliance Theatre, and Actor's Express. She was honored to receive a Suzi Bass Award in 2015 for Best Lighting Design of a Play for Marcus; or the Secret of Sweet at Actors Express. Rebecca is also a founding member, with co-founders Peter Torpey and Elena Jessop, of the art group Unexpected Collective. Unexpected Collective investigates the history and present life of a location/community/space and creates interactive installations that are a springboard for joy, fun, and hands-on engagement with art. Our most recent work includes two installations as part of FLUXProject: Ponce City Market.